ARISSTO Coffee Machine RM1 Office Buddies Plan
ARISSTO RM1 Office Buddies Coffee Plan, is specially made for all office buddies. ARISSTO will provide free ARISSTO coffee machines for any office departments under a registered company. Each coffee machine will then come with up to 8 ARISSTO memberships which team members can use to register as member. Then, they will be able to enjoy member prices for all ARISSTO capsules. Each cup of beverage is equivalent to only 25% of the price offered in cafes on average.

If there are more office buddies, we will increase the number of Free ARISSTO machine as per needed, so that each and every team member, can register as a member. This is just like having a 24-hour premium café at your own office. All team members can now enjoy great quality coffee at any time. Other than that, we also provide a unique "Drink First, Pay 30 Days Later" service for our member members. Ultimately, ARISSTO RM1 Office Buddies Coffee Plan is a plan that enables all office buddies to easily enjoy premium coffee. At the same time, it helps everyone to save 75% of coffee expenditure. Isn't this great?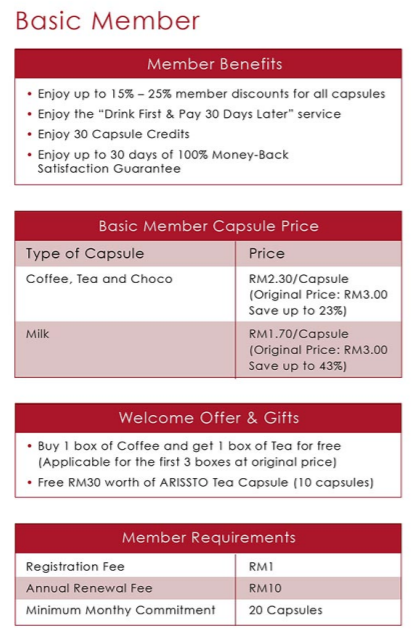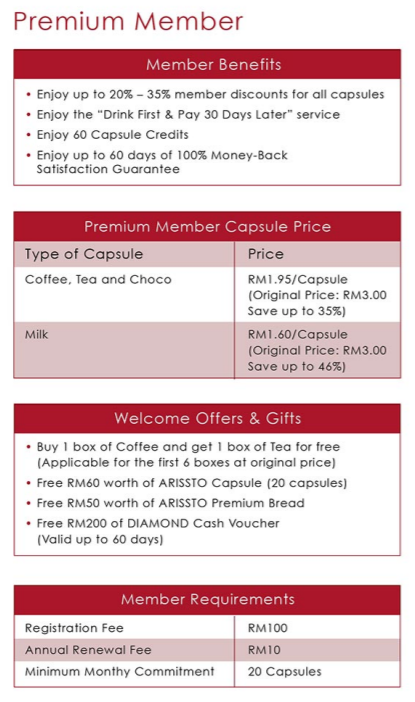 You will need to introduce minimum 4 members to entitle for ARISSTO Office Pro machine.
Upon successful purchase, our team will contact you to get further details to formally register your membership with ARISSTO. The final cost may be different after you confirm your membership requirements. We will refund any overpaid amount if any.