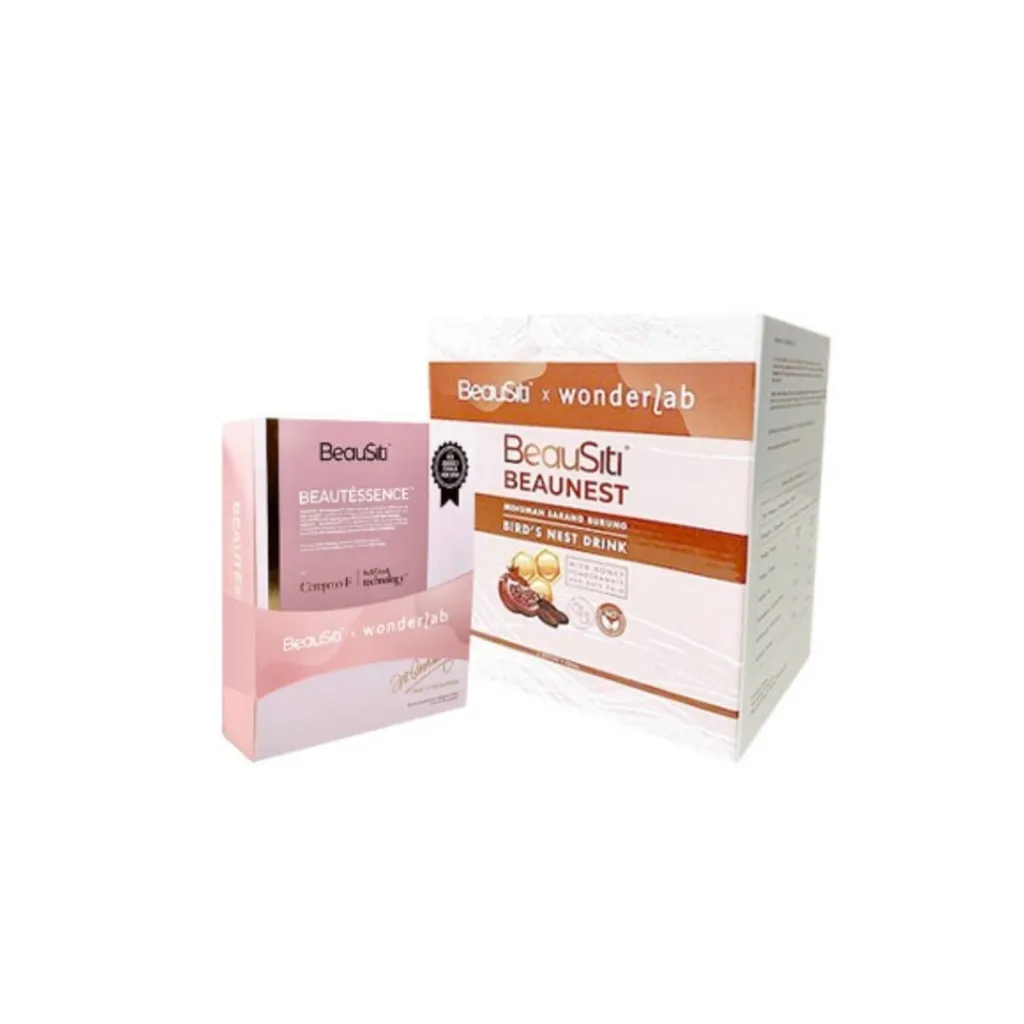 Combo Beausiti Beautessence + Beaunest
Beautessence
Its formulation contains restorative compounds such as hydrolysed collagen peptides, antioxidant complex and phytoestrogen derived from extracts of Roselle, Pomegranate, Aloe Vera, Labsia Pumila (Kacip Fatimah), Pueraria Mirifica & Marine Collagen. Thinking of holistic health? Think BeauSiti.
This is a patented technology that has been clinically tested to increase the effectiveness of the formulation. The findings from a study called "Double Blind" shows that the brightness level of skin can increase up to 2 times its initial shade in 60 days through the consumption of Beautéssence.
Promotes skin regeneration and rejuvenation
Boosts radiance of skin
Increases metabolism
Encourages bowel movement
Promotes overall vitality
Improves health
Boosts energy
Balances pH levels
Helps maintain healthy body and skin
Prevents hair loss
Mix of phytonutrients that contribute to good health
Delay signs of aging
Contains fibre to regulate digestion
Improves immune system and overall health
Beaunest
High nutritional value and rich in flavour, the edible bird's nests are one of the most expensive animal products consumed by humans. It promotes good health and helps maintain the youthfulness of the skin. The Beaunest incorporates Sunnah food such as honey, pomegranate and date palm that pave a path to wellness through the natural goodness of each ingredient.
Promotes healthy & glowing skin if taken regularly
Relieves fatigue
Boosts the body's immune system
Improves metabolism