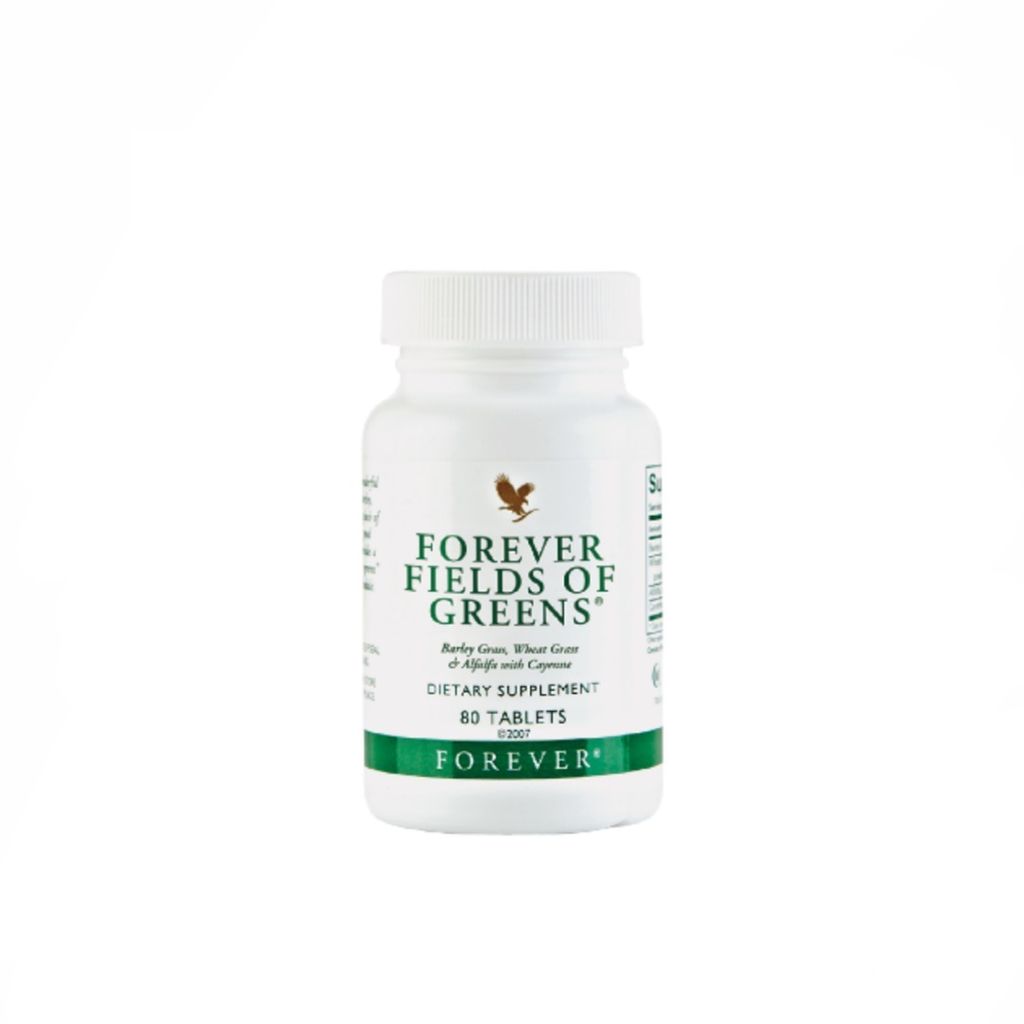 Forever Fields of Greens with FREE GIFT
Please contact us at 011-10165778 to enquire the product at membership price: 15% for Novus Member or 35% for VIP Member.
Pack in the nutrition of barley grass, wheat grass, alfalfa and other important greens with Forever Fields of Greens®! Not only is this supplement an easy source of green nutrition, it also contains beneficial phytonutrients and antioxidants.
• Cleanses and detoxifies
• Helps alkalize the body
• Contains beneficial phytonutrients
• Excellent green superfood
• Gluten free
Convenience eating can't always be avoided. Our fast-paced lifestyles often have us reaching for food on the go, making it hard to eat the recommended amount of vitamins and nutrients. Forever Fields of Greens® is a fast and easy way to cleanse and detoxify while providing the nutrients your body needs each day.
Why are greens so important? Certain good foods are more than just an essential component of any diet. They contain important phytonutrients, enzymes, amino acids and vitamins.
Wheatgrass, barley grass and alfalfa are three ingredients that have been shown to help cleanse and detoxify the body. Wheatgrass contains alkaline properties that help support a healthy lifestyle. Cayenne pepper helps your body maintain healthy digestion and circulation.
When you don't have time to eat a balanced diet, make sure Forever Fields of Greens® is around. Forever Fields of Greens® is the ultimate supplement to complement an active and busy lifestyle.
Content: 80 tablets. One tablet, twice a day.
These statements have not been evaluated by the Food and Drug Administration. This product is not intended to diagnose, treat, cure, or prevent any disease.