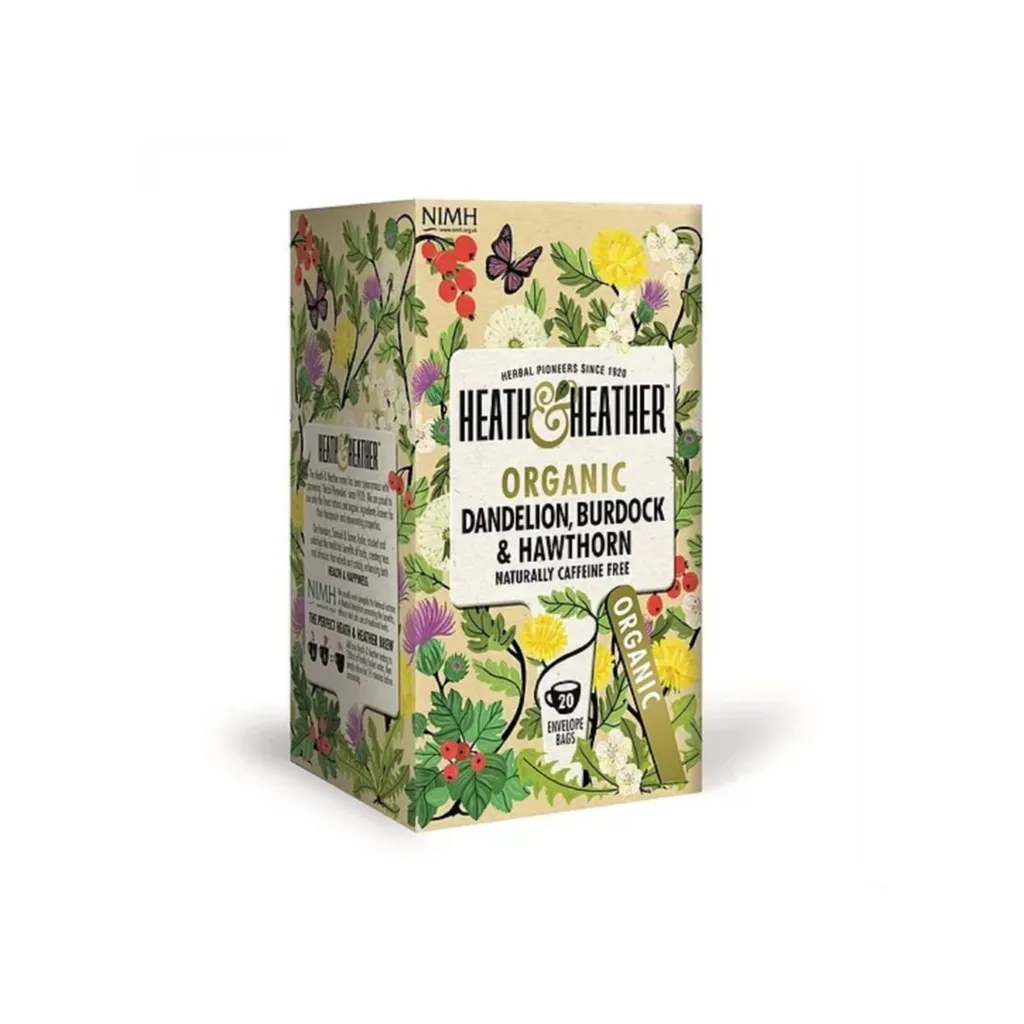 Organic Dandelion, Burdock & Hawthorn Tea
A unique and naturally caffeine free infusion to gently support your body's natural detox. This herbal partnership, favoured for centuries creates a delicious, nutritious and health-giving treat. Now in organic with individual envelope for each sachet.
Medicinal benefits: Dandelion provides vitamins C, D, A and B complex, and the minerals potassium, iron and zinc.The leaves are diuretic and the roots help digestion and the health of the liver and gallbladder. Dandelion has often been used for heartburn, kidney disease, upset stomach, appendicitis, diarrhea, liver disorders and high blood pressure. It is also used for pain and inflammation in the skin, muscles and joints.
Burdock contains dietary fiber and shows antioxidant, antibacterial and anti-inflammatory properties. Like dandelion, it is a diuretic. It has also been used acne, psoriasis and eczema to clean the blood of toxins and seems to relieve skin problems like while at the same time the antioxidants in hawthorn are thought to boost heart health by strengthening blood vessels and stimulating blood flow.
Ingredients: Organic Apple Pomace, Hibiscus, Liquorice Root, Dandelion Root (5%), Burdock Root (5%), Roasted Chicory Root, Hawthorn Leaves (3%), Blackcurrant, Rosehip and Ginseng