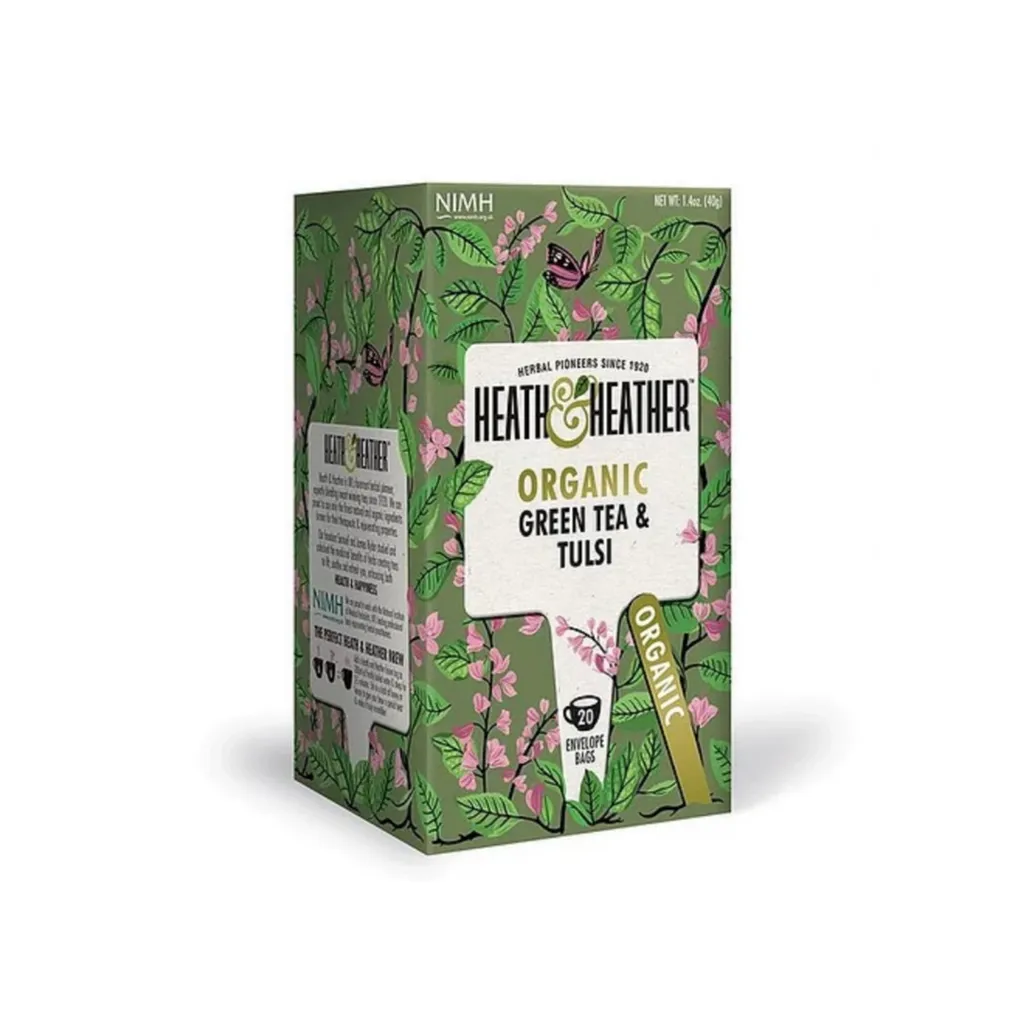 Organic Green Tea & Tulsi
Green tea is good choice for those who like to drink antioxidant booster with additional taste of tulsi also know as Holy Basil in India.
Medicinal benefits: Green tea is high in antioxidants that help prevent free radical damage in the body. It reduces the occurrence of a wide range of cancers and supports the cardiovascular system. It is thought to reduce the incidence of heart attacks and stroke and also lowers cholesterol. While Tulsi is the Sanskrit name for the holy basil plant. It is a member of the mint family and grows wild in India . The traditional medicinal uses for tulsi are many, particularly in the Indian Ayurvedic tradition, but it is primarily known today as an adaptogen, meaning it helps the body cope with stress. Modern research has found that tulsi has many constituents, including those with antioxidant and anti-inflammatory properties and was believe to threat type 2 Diabetes and Asthma.
Ingredients: Organic Green Tea 95%, Organic Tulsi 5%