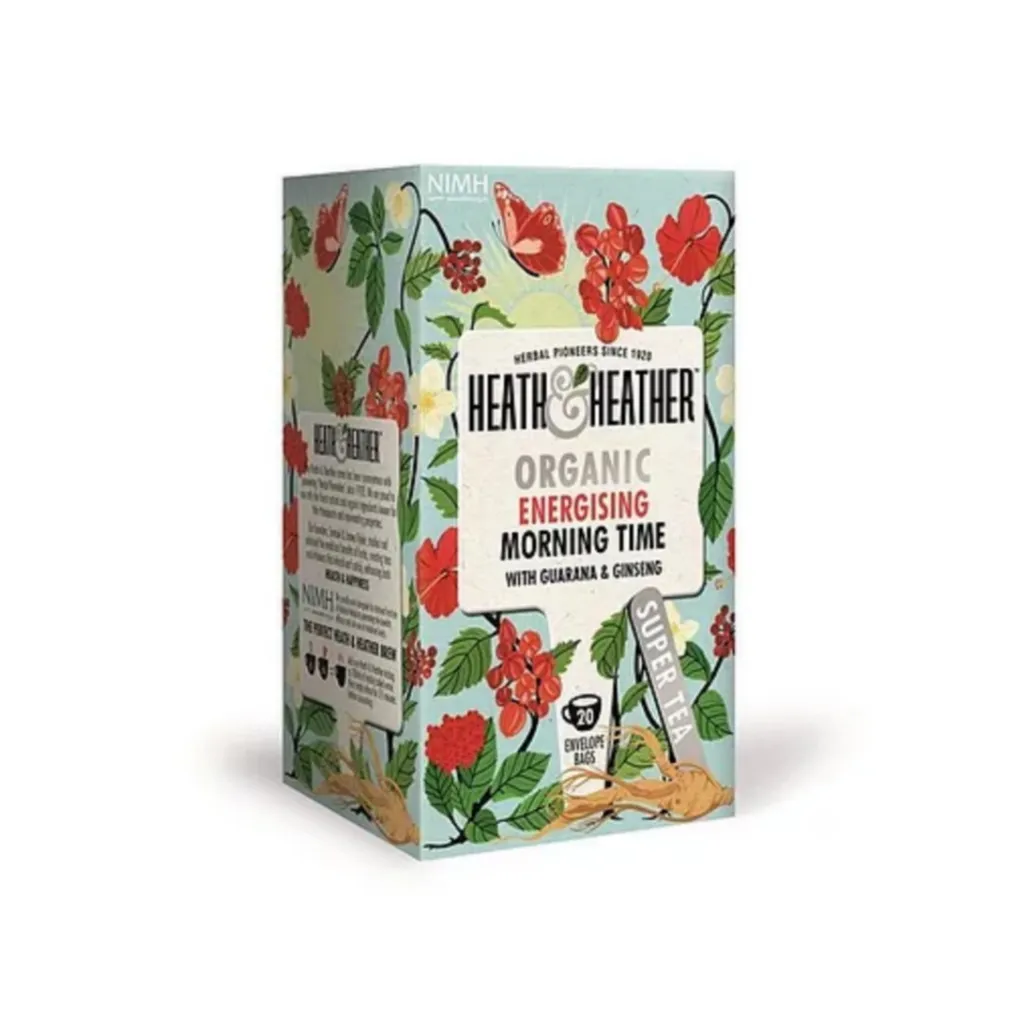 Organic Energising Morning Time Tea
Start your day on top form with this infusion. Uplifting spearmint clears your head while rosehips, lemongrass, cherries and orange give your body the vitamins and
minerals it needs to tackle the day ahead. This lively, fruity infusion combines fiery ginseng root and Amazonian guarana with rosehip, spearmint and lemongrass for a beautifully bright and refreshing botanical morning time tea.

Ingredients: Organic Apple Pomace (37.5%), Organic Hibiscus, Organic Rosehip (24%), Organic Spearmint, Organic Lemongrass, Organic Orange Peel, Organic Guarana Seeds (1%), Organic Blackberry Leaves, Organic Ginseng Root.