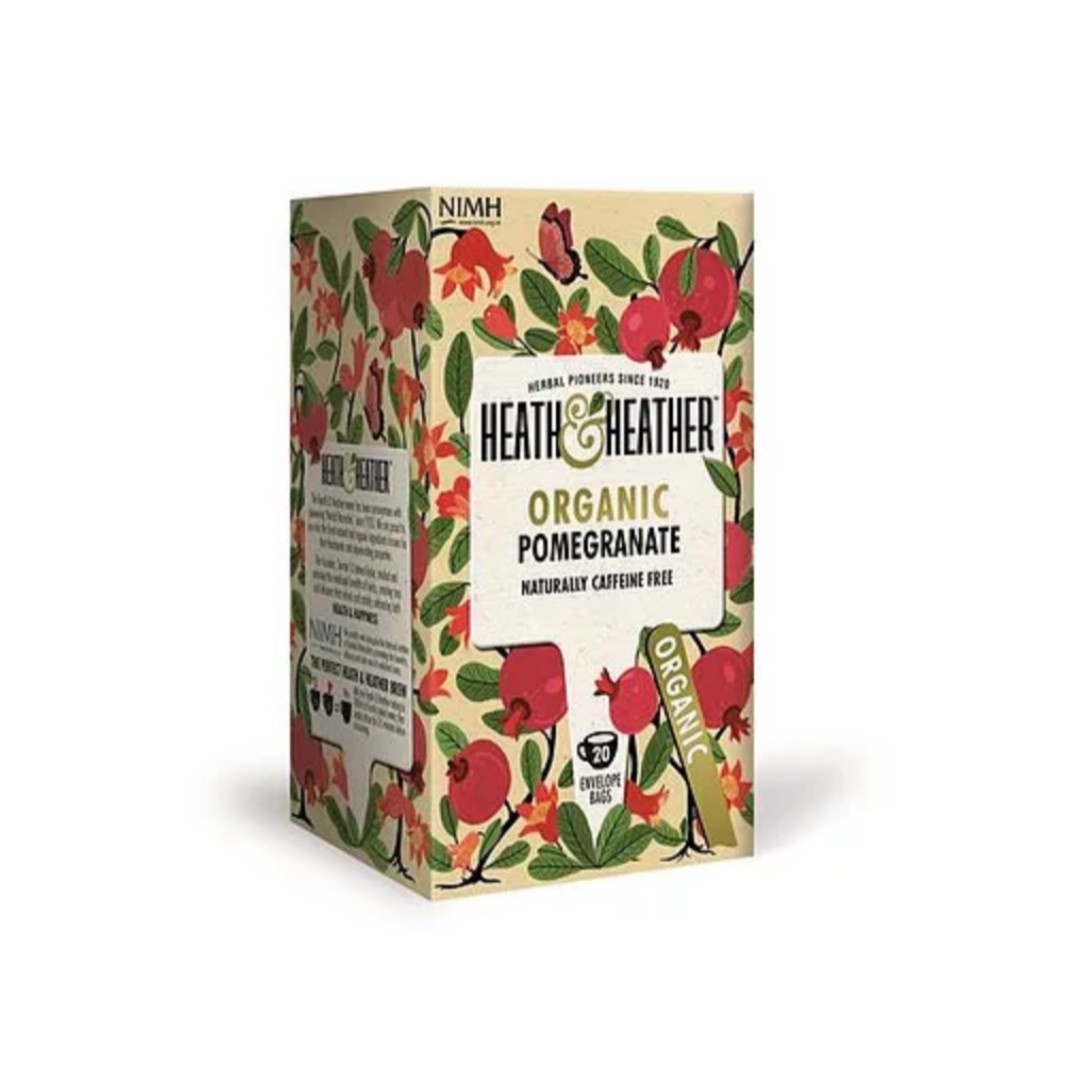 Organic Pomegranate (Caffeine Free)
This infusion delivers 'the fruit that cures a hundred diseases' as a fruity, refreshing drink. If your wellbeing needs a boost, this is a good place to start.
Medicinal benefits: Pomegranate is known in India as 'the fruit that cures a hundred diseases'. It is now considered a super-food and is a major source of anti-oxidants that help prevent free radical damage in the body including heart disease and cancer. Studies have shown that pomegranate has two to three times the anti-oxidant activity of tea or red wine. Research indicates that the juice may help prevent the formation of fatty deposits on arterial walls. Pomegranate can also help to maintain joint function and integrity as well as enhancing the immune system. The juice is a traditional remedy for stomach upsets.
Heath and Heather's Pomegranate blend also includes apple pomace, apple juice and orange peel – all high in anti-oxidants. There are also blackberry leaves prized for their astringent action as well as licorice root widely used as an adrenal tonic and anti inflammatory.
Pomegranate juice is also known to prevent certain pregnancy risks such as preterm birth and pre-eclampsia. However, over consumption of it is not suggested, as it may have a few side effects during pregnancy.
Ingredients: Organic Hibiscus, Organic Apple Pomace, Organic Apple, Organic Licorice Root, Citric Acid, Organic Orange Peel, Organic Pomegranate Juice Granules.