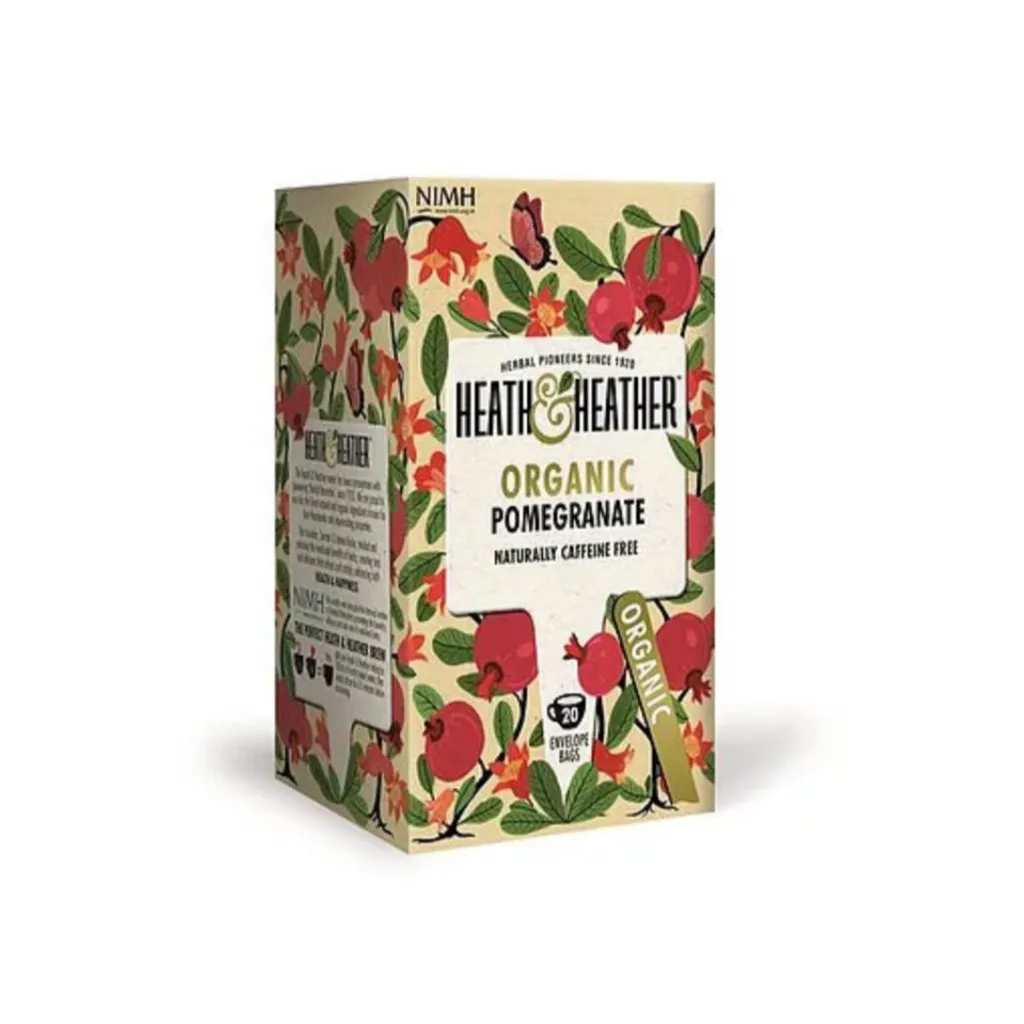 This infusion delivers 'the fruit that cures a hundred diseases' as a fruity, refreshing drink. If your wellbeing needs a boost, this is a good place to start.
Heath and Heather's Pomegranate blend also includes apple pomace, apple juice and orange peel – all high in anti-oxidants. There are also blackberry leaves prized for their astringent action as well as licorice root widely used as an adrenal tonic and anti inflammatory.
Ingredients: Organic Hibiscus, Organic Apple Pomace, Organic Apple, Organic Licorice Root, Citric Acid, Organic Orange Peel, Organic Pomegranate Juice Granules.