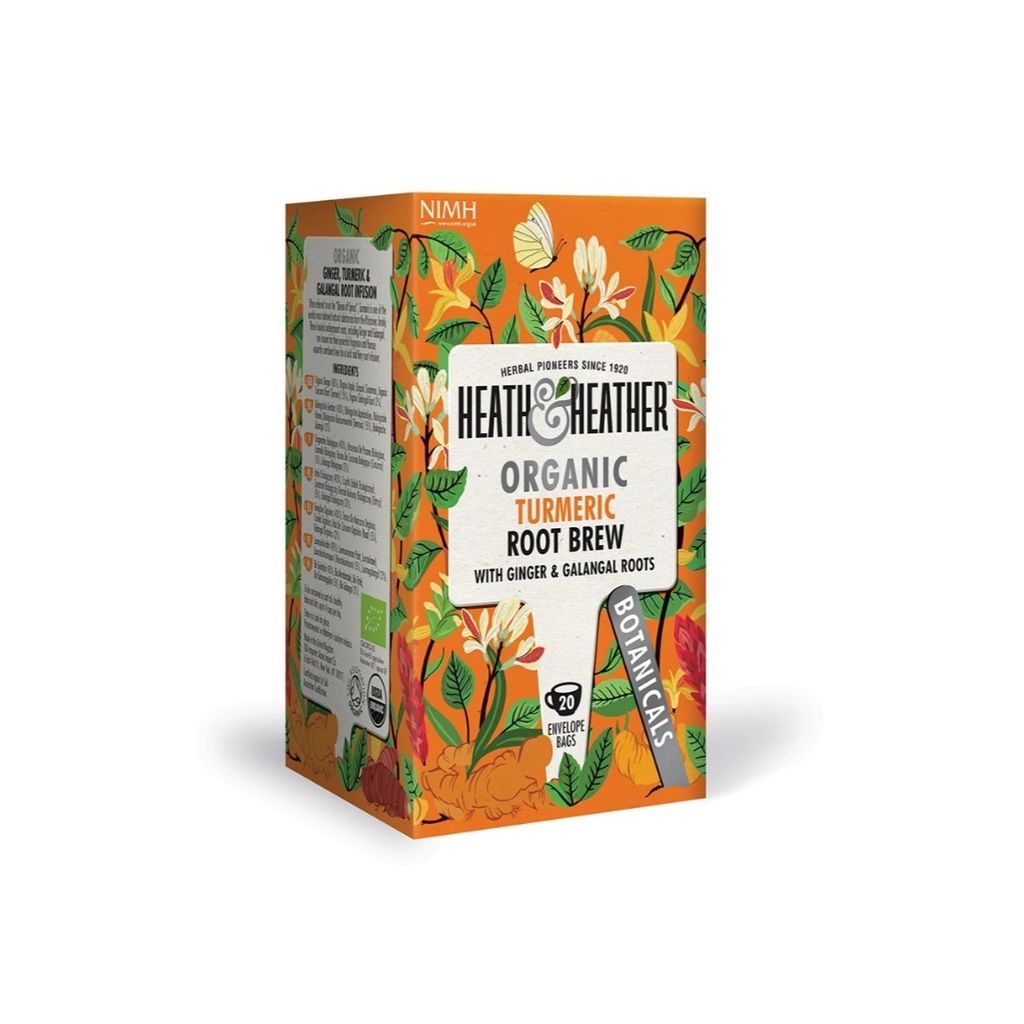 Organic Turmeric Root Brew Tea with Ginger and Galangal Roots Tea
Often referred to as the "Queen of Spices", Turmeric is one of the worlds most admired natural substances from the Rhizomes family. These knurled underground roots, including Ginger and Galangal, are known for their powerful fragrance and flavour, expertly combined here for a bold and fiery root infusion.

The Heath & Heather name has been synonymous with pioneering 'Herbal Remedies' since 1920. We are proud to use only the finest natural and organic ingredients known for their therapeutic and rejuvenating properties.
Our founders Samuel and James Ryder, studied and unlocked the medicinal benefits of herbs, creating teas and infusion that refresh and satisfy, enhancing both Health & Happiness.
Ingredients: Organic Ginger (43%), Organic Apple, Organic Cinnamon, Organic Curcuma Root [Turmeric] (5%), Organic Galangal Root (2%)