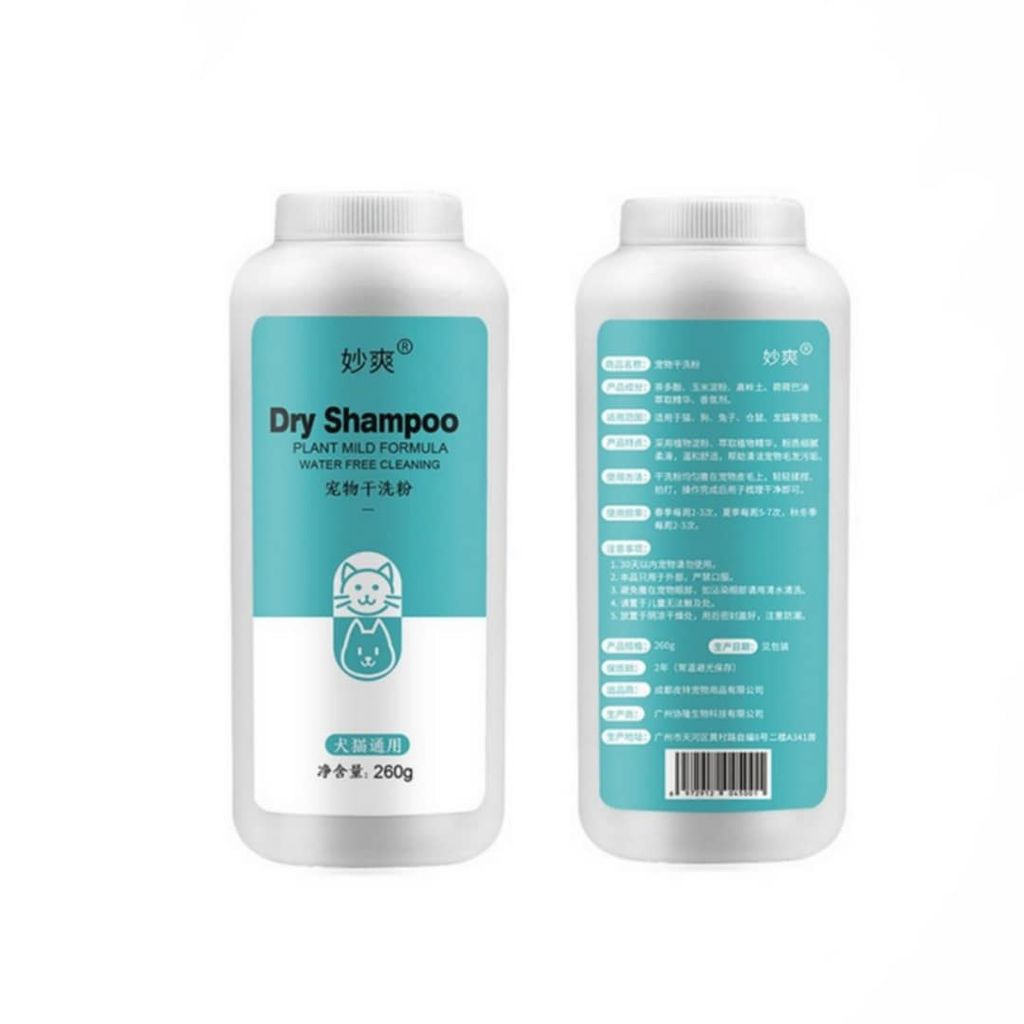 Pets Dry Cleaning Powder Shampoo

Suitable for all animals especially for junior/newborn, sick and animals that are not suitable for water bath like rabbits.

It deodorizes and mildly cleans the coat without bathing. It neutralizes bad odors and results in a beautiful well-groomed coat. This product is suitable for frequent use, especially for young animals.

Application:
To be used only on dry coats. Apply on the animal and massage into the coat. After application and massaging, the dry-clean shampoo has to be brushed out of the coat.
Volume: 260g